Optimise marketing spend and inventory control, streamline staffing levels and deliver an attractive return on investment (RoI) by understanding your audience.
Maximise reach and improve sales by strategically targeting valuable viewers using tailored content to suit their gender and age.
Go one step further and analyze viewers' emotional response as an insight into how they react to your visual message.

Emotion Report
Measure the effectiveness of individual promotions based on viewer's gender specific response.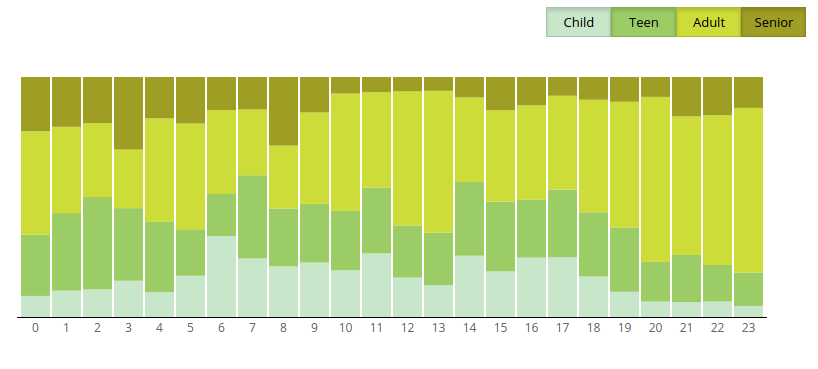 Hourly Age Variation Report
Highlights changes in viewer numbers and shopping patterns.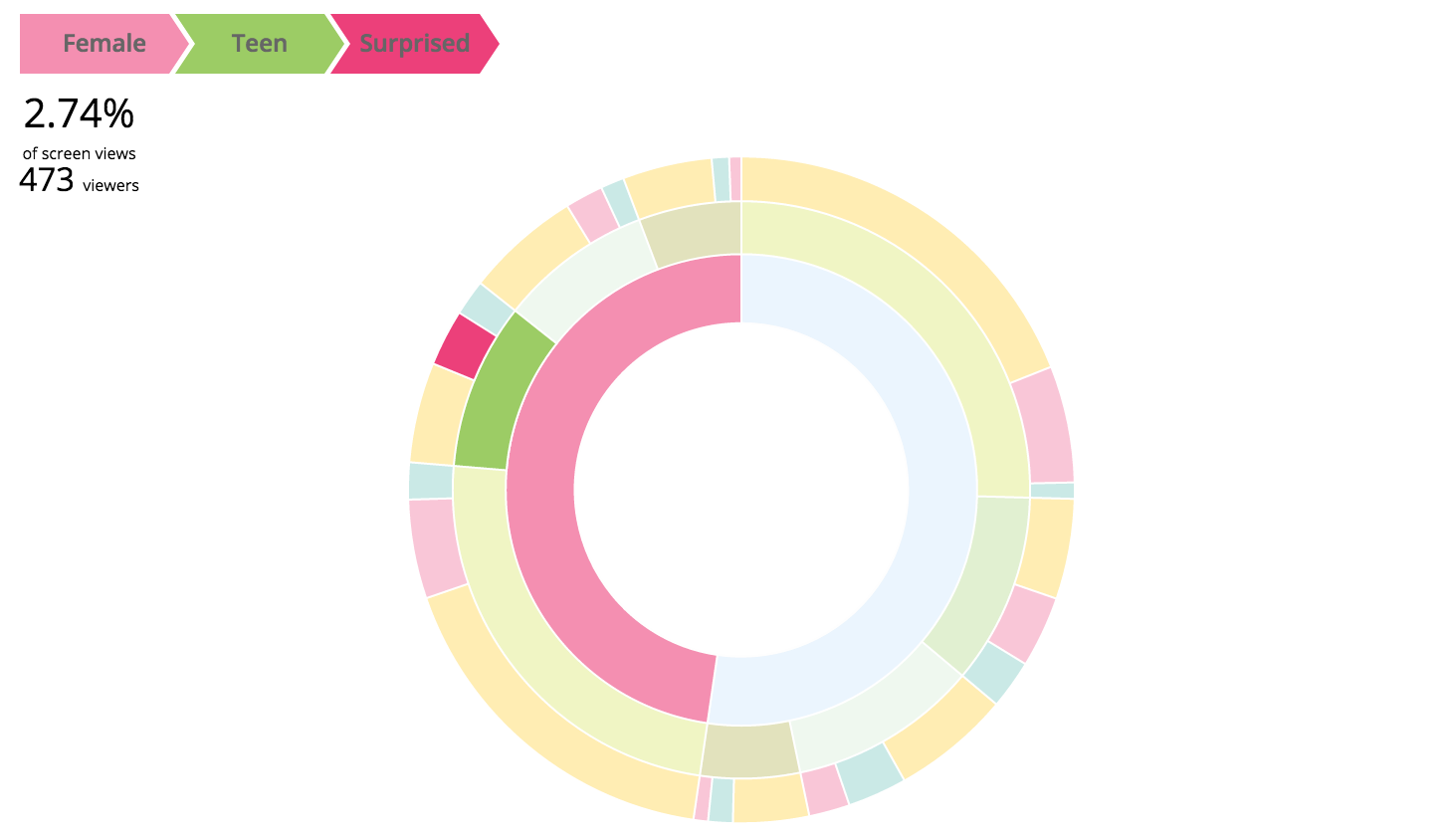 Interactive Drill-Down Report
Granular audience measurement reports for advertisers on their campaign's end.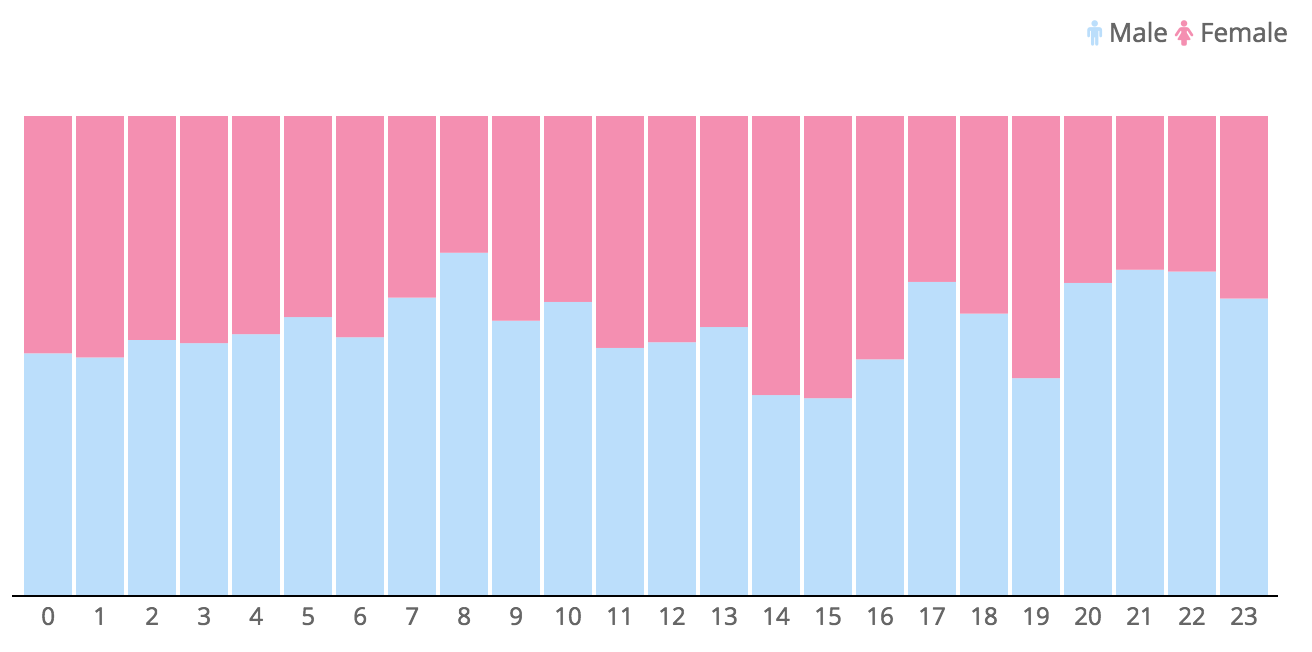 Hourly Gender Variation Report
Helped improve staffing levels using footfall trends.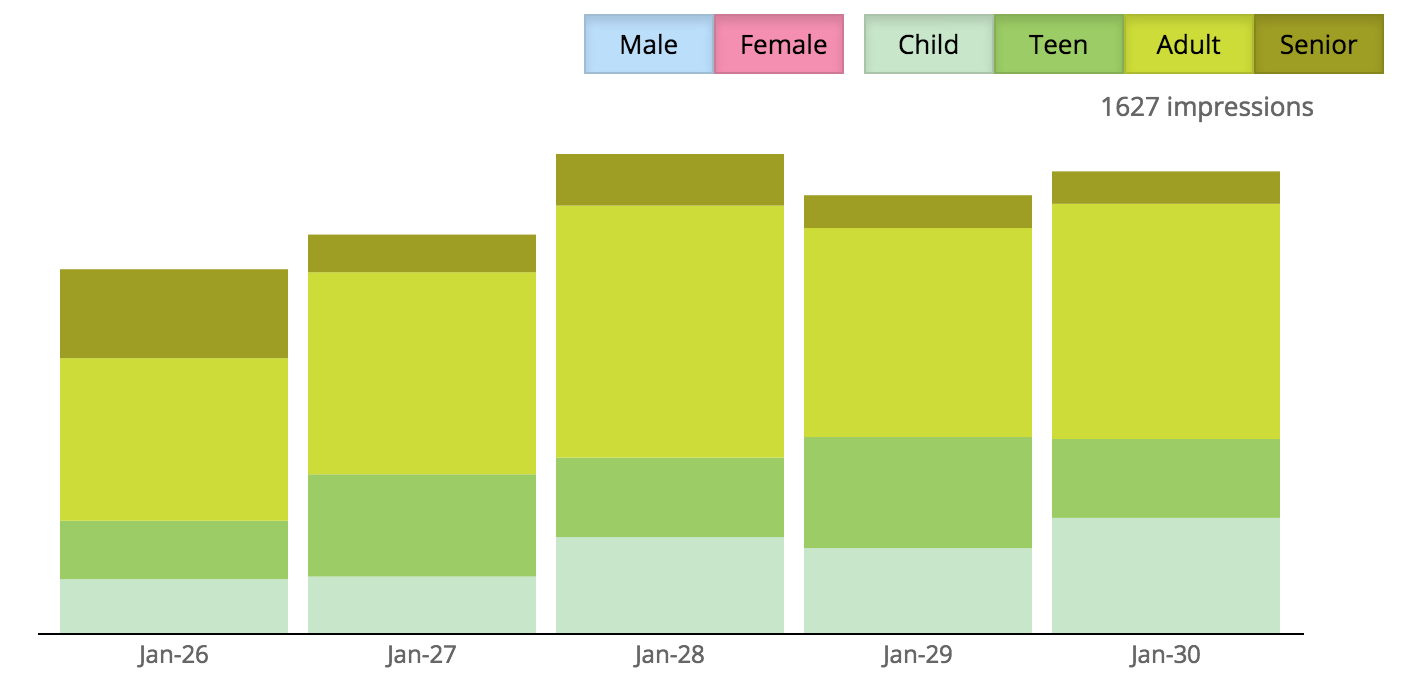 Impressions Report
Provides proof of reach for prospective advertisers.
Easy to set up
On Phones & Tablets
Our app uses the inbuilt camera; so literally zero additional hardware cost!
On Media-Players
Only requires an Android media player (costing under $100) with a basic webcam to set up both signage and audience measurement systems.
No screen - No Problem
Simple Android media-player/stick, with a camera can be mounted over doors or mannequins to collect audience data without even a screen!
Target your message
Why waste opportunities to deliver the right message to the right audience?
Our intelligent solution is triggered to deliver relevant messages based on audience demographics- gender, age and even mood!
Dynamic Reports
Advanced in-depth reports that highlight trends inferred from audience metrics measured 24x7 across locations.
Generate your own custom daily/weekly/monthly reports and use it to refine next month's campaign
Rich interactive reports with drill down capabilities, so you can instantly see what you want.
Instillo Limited, Innovation Hubs, GMIT, Dublin Road, Galway, Ireland H91 DCH9 info@instillo.com
Back to Top